The board of trustees guards the vision and mission of The Source School by ensuring programs are informed by diverse stakeholder perspectives and directly support the goals of the organization. We are also responsible for its financial sustainability and compliance with state and federal law. Members have a deep commitment to the work of The Source School and volunteer their time and expertise to support its healthy functioning.
New members are nominated by current board members throughout the year as need and interest arise. Contact us if you are interested in joining us in service of The Source School.
Jennifer Chace, President
From Freeport, Maine USA
Collaborating with others to transforming the system of public education from the inside out is my passion. In addition to my work at The Source School, I am the Executive Director of Education Action Forum of Maine. Waldorf educator, school leader, project manager, mentor, organizer, art therapist, volunteer, mother, wife, daughter, friend, artist, marketing professional, and dog mom are all titles I've used or been given. B.A. Art, Mount Holyoke College; M.Ed., Antioch New England University; Transdisciplinary Therapeutic Arts, Tobias School for Art and Therapy in East Grinstead, UK; Certificate in School Management and Leadership, Harvard Business School / Harvard Graduate School of Education; and current PhD Public Policy and Education student at University of Southern Maine.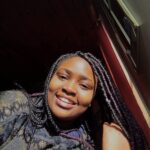 From Portland, Maine USA
Didi is a senior at Portland High School and a member of the first Theory U for Youth cohort. She is hoping to student science in college next year and maybe become a doctor. She's lived with family in the Congo, Paris, North Dakota, New Hampshire, Washington DC, and Maine. Didi wishes that students would find school to be a first step to show them that their voice matters, their ideas matter, and it's okay to speak up and that they can be understood by adults. She believes that teachers and students should have a strong relationship, with respect for each other and understanding that the world is changing, that diversity is a strength, and that the United States is uniting.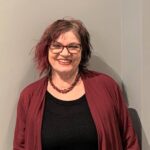 From Los Angeles, California USA
I've been following and pondering trends in the holistic education space and its growth and struggles vis a vis the mainstream education project since the 90's. I was part of founding teams for the first two public Waldorf charter schools in Los Angeles. My focus is creating societal awareness about whole child education practice as the essential leap towards humanity's great evolutionary challenges.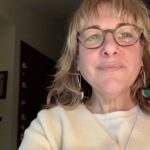 From Milwaukee, Wisconsin, USA
Lisa spent the first decades of her career primarily as a K-12 language educator and new teacher guide. She is continuing her work outside the traditional classroom in myriad ways and with all age groups. Lisa is currently developing new products and processes for school-based middle and high school youth-led awareness based systems change. She also serves as an embodiment, meditation, and self-awareness leadership facilitator for fun, emergent, participatory- and healing-centered education and leads the Capra Course "Systems View of Life, Learning & Leadership" and "ECO in Eco-literacy and Eco-design" study groups. Her other activities include writing, researching, and reclaiming media and storytelling spaces with warm data and the art of sacred hospitality, and collaborating to develop an arts-based crowdfunding model.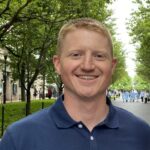 From San Diego, CA USA
Joe is an intelligence officer in the U.S. Army. He graduated from the United States Military Academy, West Point in 2019 with majors in Law and Economics, and he is now a Captain stationed at Fort Bragg, North Carolina, serving in the 82nd Airborne Division. Joe believes that love should be the guiding force in the world, and he works to embody that vision every day.